Automotive Industry Approval
---

Mercury Electronic is very proud to announce that the accredited body of TUV SUD Management Service GmbH has certified that we have established and applied a quality management system for the manufacturing of quartz crystal products for the automotive industry. 
Low-EMI Oscillators - Mercury's answer to EMI problems
---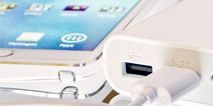 Mercury's 'HM' range of low-EMI oscillators are an efficient solution to EMI problems in electronic systems. An improvement of more than 12 dBc EMI emission can be achieved, an ideal solution for products which fail the emission testing. The oscillator may simply be 'dropped in' in place of a standard oscillator providing an instant solution without the need for an expensive redesign.
The new addition to our low EMI range of clock oscillators pioneered in Taiwan is the smaller footprint 5x3mm, 3HM53R version. The oscillators are extensively used in aircraft seatback audio systems and medical equipment where EMI approval testing is an essential part of the qualification process.